Over the years, Expovina, Zurich's wine event, has established itself as an essential meeting place for the general public, catering for both wine enthusiasts and wine industry professionals. For the 2023 edition, the Vaud wine promotion office (Office de Vins Vaudois) will be highlighting the diversity of Vaud's grape varieties, promising an experience rich in discoveries for visitors.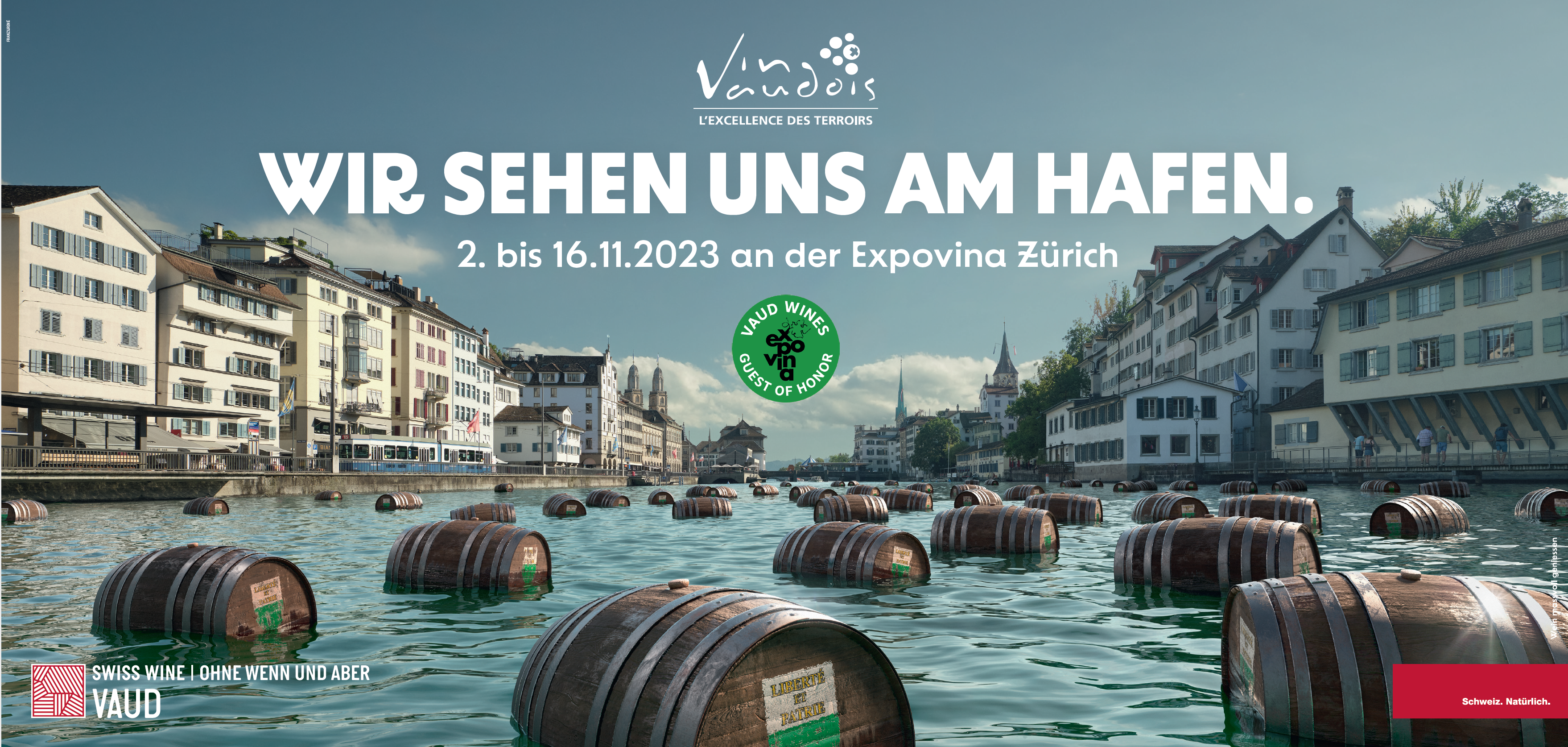 Discover the wines of the Canton of Vaud in an exceptional setting!
From November 2 to 16, the Vaud wines promotion office is pleased to invite the public to an unparalleled oenological experience on board the MS Rosenstadt, docked in the port of Zurich. In a warm and welcoming setting, this unique event will showcase the wine gems of the Canton of Vaud.
A refined selection of Vaud wines
Visitors will have the opportunity to immerse themselves in the viticultural diversity of the Canton of Vaud through a tasting of 16 exceptional wines, carefully selected to highlight the richness and excellence of the region. These wines will be presented in an innovative way, articulated around two distinct themes: "Lifestyle" for a modern approach, and "Tradition" for a traditional approach.
A colorful program awaits visitors
A program of activities tailor-made for Expovina has been devised in collaboration with partners such as Changins, Terravin, Vaud Promotion and VAUD CERTIFIÉ D'ICI. In addition to workshops led by experts, visitors will have the unique opportunity to meet one of the canton's star winemakers each day. These privileged interactions will enable them to engage in enriching dialogues with Vaud winegrowers.
The highlight of the Vaud presence at Expovina will be the "Apéro à la vaudoise" on Friday, November 10, 2023. This exceptional evening will bring together political personalities such as Valérie Dittli and Isabelle Moret, both State Councillors, as well as renowned Swiss-German artists. Photographer Stefan Kunz and Silvan Borer, interdisciplinary artist and award-winning designer, will be among the guests bringing an original touch to the event.
Further information here
Learn more about Lausanne Great Wine Capital