Adventure & Wine:
Vinebikes | Stellenbosch and Franschhoek
The great thing about an electric bike is that they make riding a no-sweat excursion. This is why a wine-tasting tour with adventure buffs Vinebikes is such fun: you go on a guided tour of Franschhoek or Stellenbosch through safe, scenic routes, tasting each farm's delicious wines, then back on your bikes for an easy pedal through greenery and rugged mountains in the fresh air.
Wellington Wine Walk | Wellington
​Enjoy hiking through the beautiful Wellington valley in the winelands of the Western Cape – 72 km from Cape Town, South Africa. Local guides, fully accredited and well versed in the history and culture of the area, will accompany you and take you through indigenous fynbos, vineyards, fruit orchards and olive groves. Stop and taste the Wellington wines, olives and olive oil produced in this fertile valley. Meet the winemakers and learn more about their award-winning wines. Meet the local characters of the valley and hear their interesting stories.
Art & Wine:
Saronsberg Cellar | Tulbagh
The cellar is a contemporary building with a beautifully finished tasting room. Earthy textures were combined with contemporary touches in this spacious area from where visitors have views into both the hi-tech fermentation cellar and the maturation cellar whilst being surrounded by Saronsberg's contemporary art collection. Saronsberg is home to a collection of contemporary South African art.
Cavalli Wine Estate | Stellenbosch
The gallery at Cavalli aims to encourage the local arts through its platforms of a public retail art gallery and public sculpture spaces. Contemporary exhibitions are presented at regular intervals in the 600sq/​m main gallery space on the below ground level. Stunning in its unique usage of lighting simulating a sky-lit ceiling, the space is one of the Winelands best kept secrets. A must visit for any art enthusiast.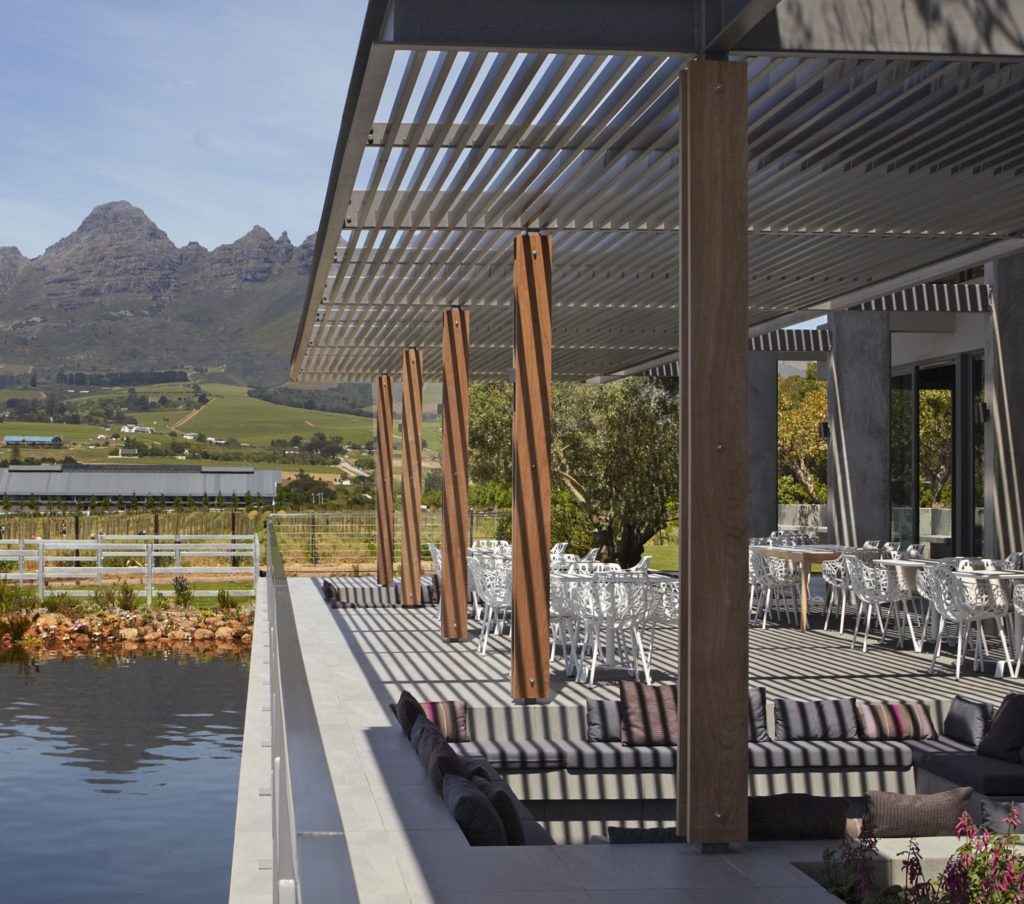 Events & Wine:
Franschhoek Bastille Festival | Franschhoek
The Franschhoek Bastille Festival is the perfect excuse to dress up in your finest French attire as you join in the festivities of celebrating Franschhoek's French heritage. Locals and visitors to the valley celebrate centuries-old French Huguenot heritage at this annual festival. So don your red, white and blue regalia and come and indulge in a feast of delectable food, the finest wines and all the fun that is on through the festival.
South African Cheese Festival | Stellenbosch
The South African Cheese Festival is an award-winning outdoor culinary event held annually in April. Enjoy a fantastic long weekend of cheese, food, wine, craft beer, gin, live music, entertaining foodie shows… and much more.
Unique Stays & Wine:
Riverstones FamTin | Wolseley
If you're looking for an escape from the City, to a fabulous farm stay in quirky and contemporary accommodation, FamTin is exactly what you need. Completed in 2018, an eco-build double container conversion, Riverstone's FamTin is fully equipped for a great self-catering stay. You will find inside and outside dining spaces and lounge areas, a deep covered patio with a built in BBQ, and an economical and efficient wood burning stove inside the central space. FamTin is situated on the farm dam edge, which is perfect for swimming.
www.theriverstonehouse.co.za/the-famtin.php
Opstal Stay | Rawsonville
Located on a working wine farm just one hour's drive from Cape Town, Opstal Stay is your perfect escape inland of the Boland Mountains. Nestled in the picturesque Slanghoek Valley with breath taking views of vineyards, fynbos and mountains, this is a place you'll want to tell everyone about. With luxury interior design and great attention to detail, Opstal have created a smart yet homey environment like no other.
https://opstal.co.za/opstal-stay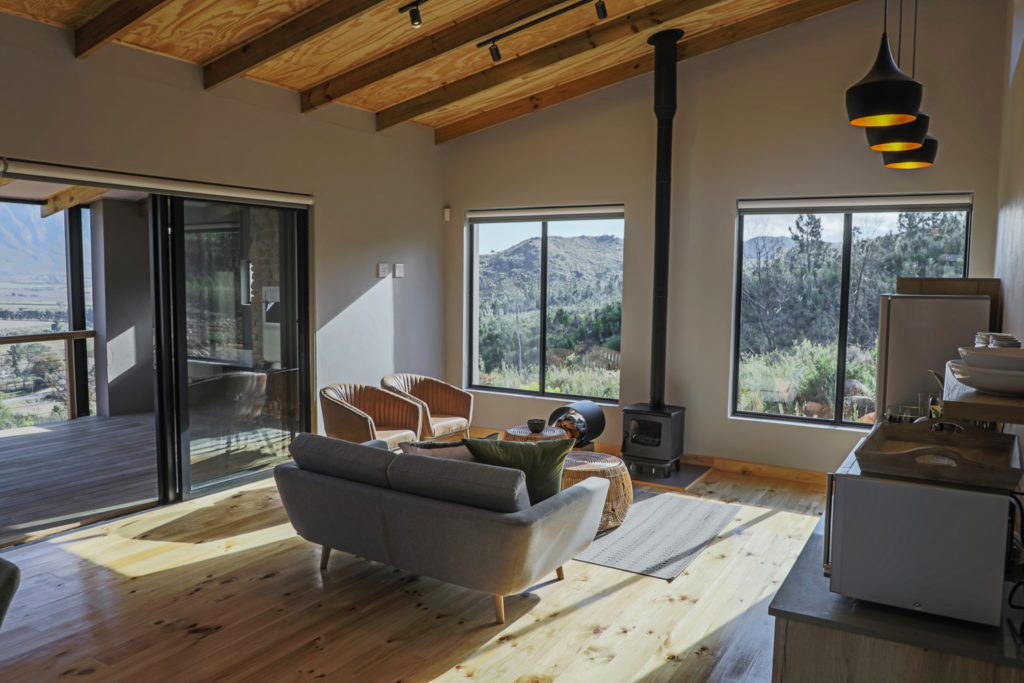 Markets & Wine:
Freedom Weekend Market | Paarl
Slow down. Soak it up. Freedom Weekend Market is the bustling place to be for foodies and lovers of all things nice to meet over weekends. Situated in the heart of the beautiful Winelands between Paarl and Franschhoek on R301.
www.instagram.com/freedomweekendmarket
Root44 Market | Stellenbosch
Root44 is a venue with a difference. It is beautifully designed to give you an outdoor and indoor experience. Come rain or sunshine, the market is always open. Root44 is surrounded by gorgeous vineyards and trees, offers funky live entertainment, an awesome selection of food, craft drinks, and fresh produce, the perfect place for leisurely browsing.
Beyond the Cape Winelands:
African Relish Cooking Classes | Prince Albert
Experience a culinary adventure. African Relish is a recreational cooking school in the Karoo town of Prince Albert in the Western Cape, South Africa. Experience South African produce, cuisine, wine, stylish accommodation and enjoy African Relish either as a stand-alone destination or part of an extended foodie tour.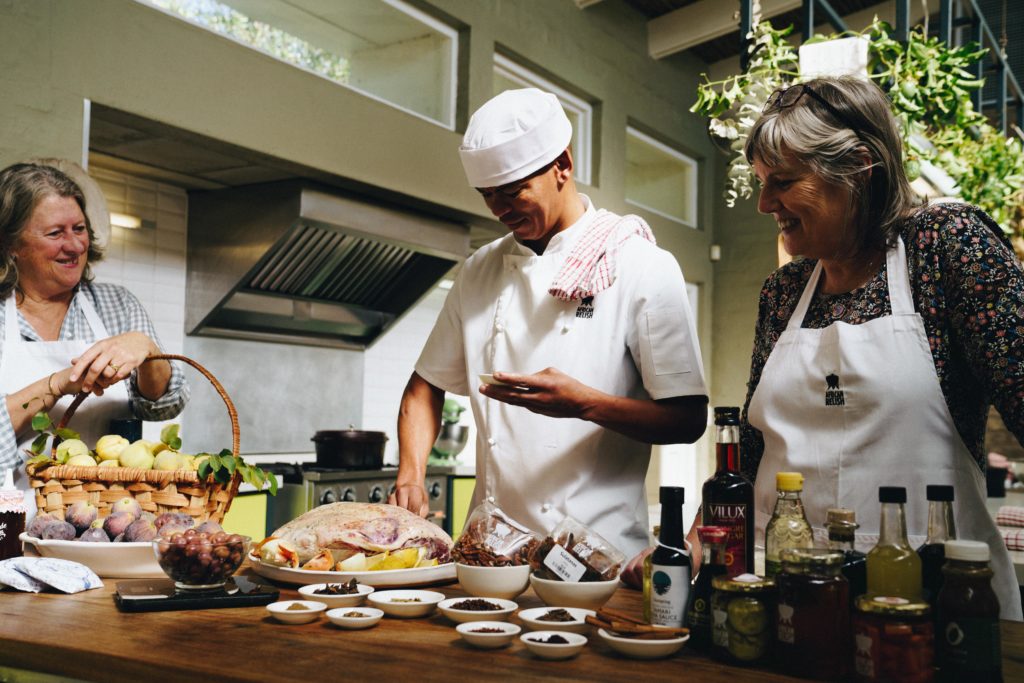 Benguela Cove Lagoon Wine Estate | Hermanus
The Art Gallery and Sculpture Park which takes its name from the key artwork, Oblivion of the Waves, includes 90 pieces for guests to view and purchase at the estate. The works on display vary from pieces the size of a man's fist to some sculptures towering three metres high. Each work is accompanied by a poem or excerpt that reaches into sculptor Anton Smit's heart. The Art Gallery and Sculpture Park at Benguela Cove adds to the truly unique experience the estate strives to offer its guests.
Kagga Kamma Nature Reserve | Cederberg
The Open Air Suites at Kagga Kamma are situated further away from the Main Lodge to offer couples peace and quality time together under a night sky gleaming, kissed by the wave of the Milky Way. The quietness is a presence, something so pure and deep in the wide-angle space. Spend an afternoon soaking up the sunlight and panoramic views of the surrounds before enjoying a private dinner alongside a crackling fire.
www.kaggakamma.co.za/accommodation.php#openair
Barrington's Wine Festival | Plettenberg Bay
The Barrington's Wine Festival is the perfect start to your summer vacation in Plettenberg Bay. Enjoy a day at Barrington's and explore some of South Africa's finest estates and producers. Taste away, relax out on the lawn to live jazz, feast on oysters and more … then stock up your cellar for season!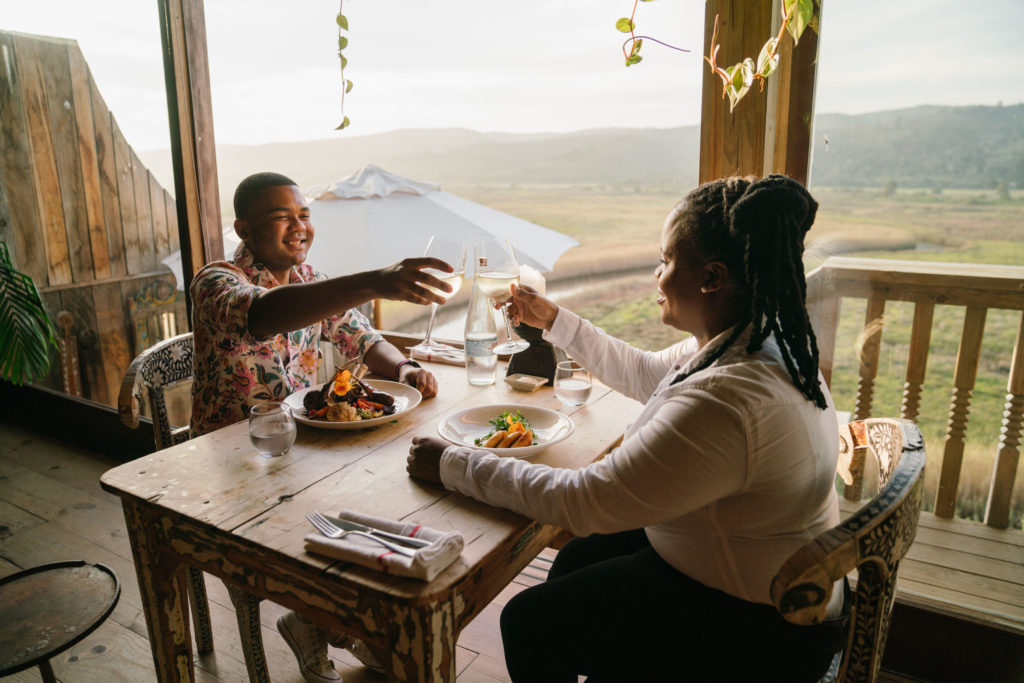 Neighbourgoods Market | Cape Town
This award-winning market features over 100 specialty traders every Saturday and Sunday, creating a weekly platform for local farmers, wine-makers, fine-food purveyors, organic merchants, bakers and distributors, grocers, mongers, butchers, artisan producers, celebrated local chefs, and micro enterprises, designers, thrifters and collectors. The market is housed in an old sky-lit brick warehouse and courtyard at the Old Biscuit Mill in the industrial neighbourhood of Woodstock, Cape Town. It is as much a source for farm fresh as well as organic foods and locally produced specialty goods, as it is a meeting point to enjoy community, swap ideas and stories, and become educated about what we buy and eat by going directly to the source.
www.neighbourgoodsmarket.co.za
…and then some wine
LaVerne Wine Boutique | Robertson
LaVerne Wine Boutique offer visitors the opportunity to purchase the Robertson Valley's outstanding wines under one roof and at cellar prices. Believing that wine is something truly personal, the La Verne Team aims to personally become acquainted with each wine offered in their store, hoping to perfectly pair its character with the personality of each individual customer in their little piece of heaven.
Situated on the popular R62 wine route, in the town of Robertson, you can order your wine in advance and pick it up en route to your weekend getaway.
The Wine Glass | Hermanus
From the windswept coastal plains of Elim to the cool maritime climate of Hermanus and the heights of the Elgin mountains, you will find award winning wines, where each glass will have it's own authentic and original character and distinctive terroir. The Wine Glass in Hermanus offers a selection of close to 100 wines available from these vineyards to taste, savour and enjoy by the glass, by the bottle or simply in a tasting flight of six.
Openwine | Cape Town
Openwine is the first enoteca in Cape Town, an all-new Mother City wine-concept store that invites customers to indulge in a wide selection of proudly South African wines served with an Italian-cum-French flair. Dedicated to all things vino, Openwine is the ultimate wine-lovers paradise offering patrons a vino-experience like none other in the city.