The Valpolicella Wine Road is an association of businesses whose objective is to promote and enhance the region linked to the production of Valpolicella wine. It is more than just a road between wineries, as it serves as a means of boosting all economic, social, and cultural realities in the area.
Valpolicella wine has achieved international success and prestige thanks to its production history, which is closely linked to its native grape varieties, including Corvina, Corvinone, Rondinella, and other minor varieties. These grape varieties produce an unmistakable and inimitable imprint on all types of wine, including Valpolicella, Valpolicella Ripasso, Amarone della Valpolicella, and Recioto della Valpolicella.
Val Polis Cellae: Discovering  Wines and local artists
Val Polis Cellae is a flagship wine and food event that takes place every year on the first Sunday of October. It offers visitors the opportunity to discover this unique territory in the world. Many Valpolicella wineries participate in the event, providing tourists with excellent wine and tasty local dishes. Visitors can also enjoy works of art by local artists displayed in the cellar, and take in the panoramic views of the valleys during the harvest period.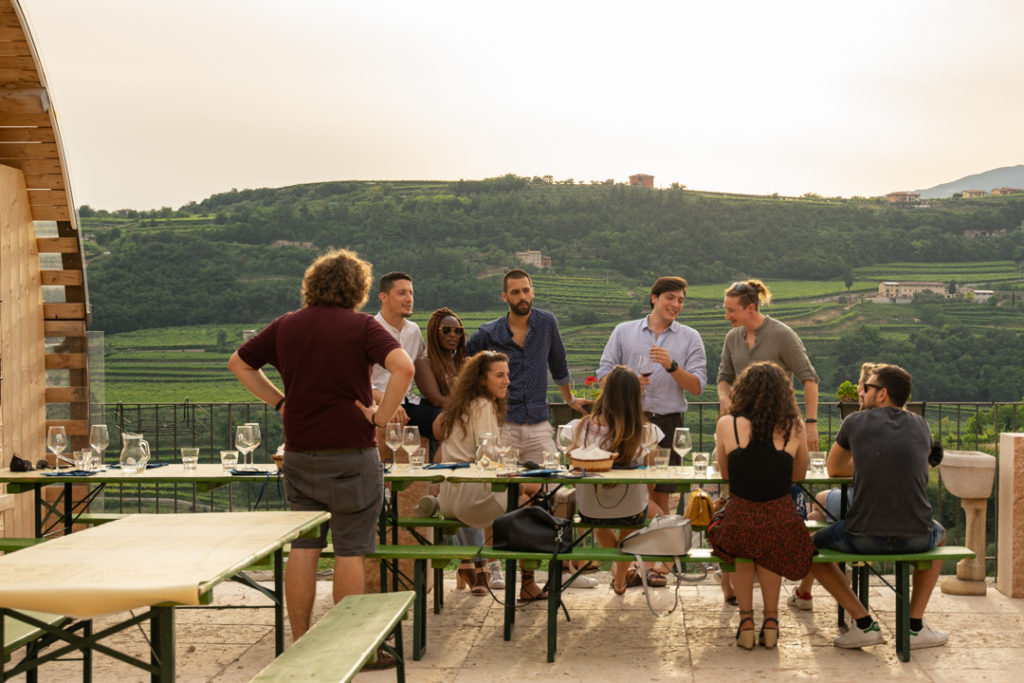 Sound Polis Cellae: Art, Music, and Good Wine
In the summer, visitors can attend Sound Polis Cellae, an event that combines art, music, and good wine. Every winery offers a wine tasting, a visit to the winery, and an evening of music, bringing together art, wine, gastronomy, and territory. Some wineries also partner with local specialties companies to provide food for the day.
Combining Wine Tastings with the Discovery of a Rich Art and Cultural Territory
The Valpolicella Wine Road suggests various places to visit during the wine routes, allowing visitors to combine wine tastings with the discovery of a territory rich in art and culture.