Within these storied walls, an unparalleled culinary haven awaits – the celebrated Abrasado restaurant. Garnering consecutive Gold awards in 2021 and 2022 from the esteemed Best of Wine Tourism competition for being Mendoza's premier winery restaurant, it also clinched the international Gold award in 2022 from the Great Wine Capitals network.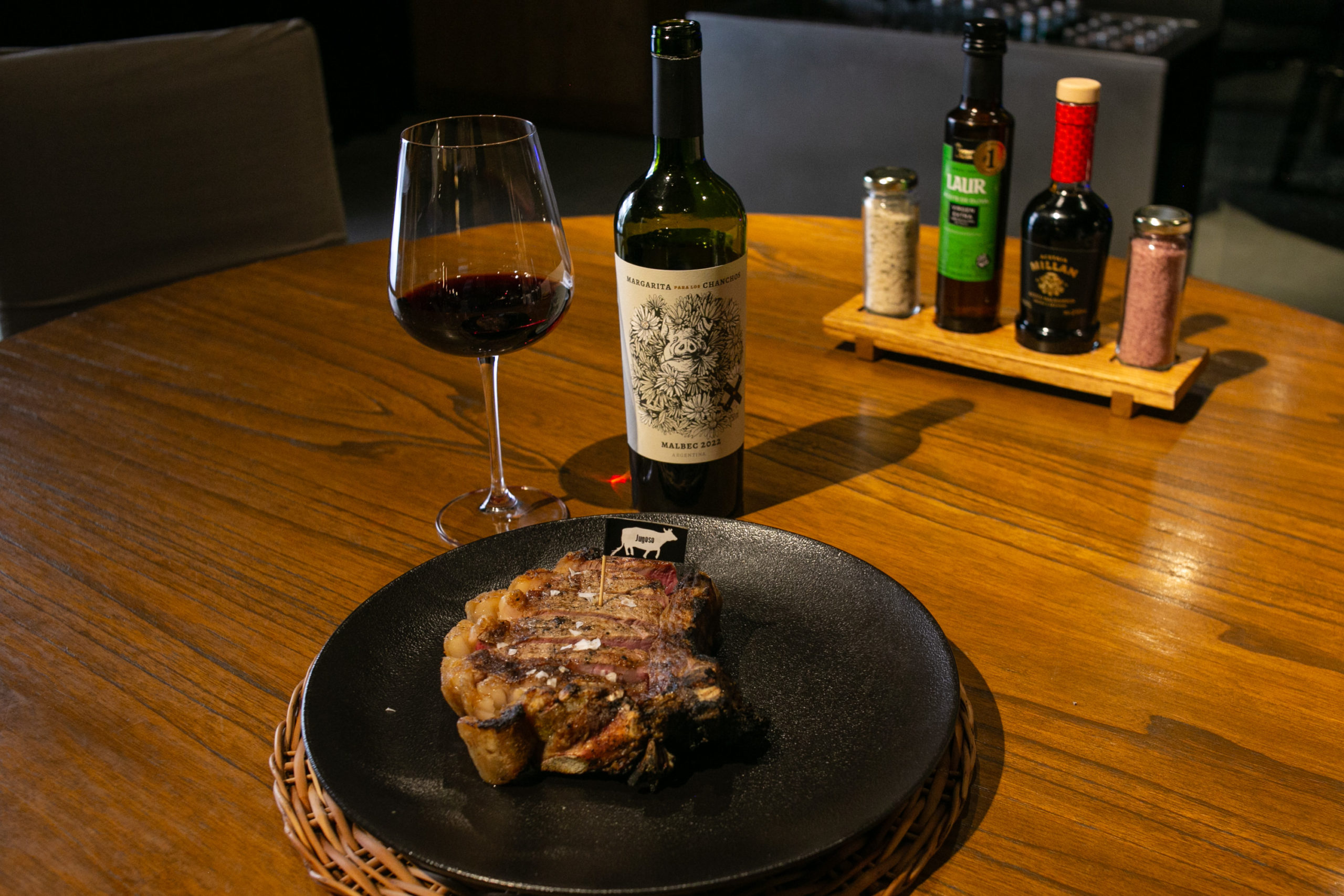 In our quest to unveil the enigmatic allure of Abrasado, we sat down with the culinary virtuoso behind its offerings, Executive Chef Matías Gutiérrez. With an ardent passion for his craft, Matías shares the factors that have paved Abrasado's path to greatness, a journey marked by accolades from both the Great Wine Capitals Network and discerning patrons on platforms like TripAdvisor.
"At Abrasado, hospitality unfurls its arms the moment a guest crosses our threshold. Our commitment extends far beyond exceptional gastronomy; it encompasses a comprehensive experience. Our strength lies in impeccable service and culinary mastery, precisely why the awards have found their home here."
Abrasado's culinary persona is anchored by its revered mastery over meats, a reputation solidified by its role as a producer and guardian of the entire production process. The cornerstone of this reputation is the art of dry aging, a transformative process that infuses beef with enhanced flavor, hues, tenderness, texture, and succulence.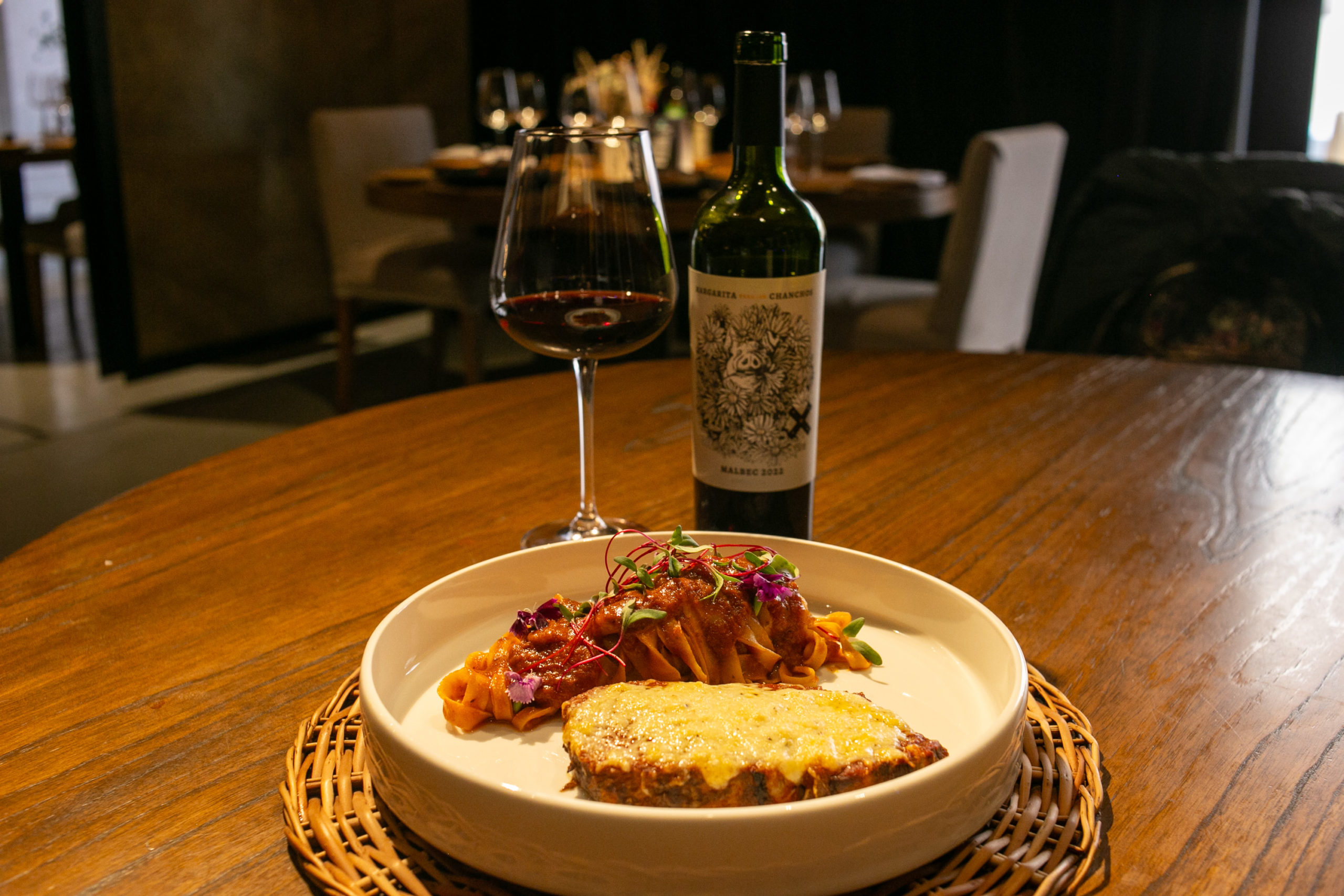 However, in the tapestry of Abrasado's culinary symphony, meats are just one chord. A medley of pastas, ceviches, gluten-free delights, and gourmet choices for vegetarians and vegans now grace the menu. Matías elucidates: "We strive to curate a gastronomic offer accessible to all, transcending dietary preferences and restrictions, ushering each guest into a symphony of flavors."
The orchestration of wine and gastronomic harmony is not left to chance. Matías confides that Abrasado boasts a sommelier ensemble that offers a full experience, exclusively drawing from Los Toneles Winery's distinguished wine collection. "Our bartenders are integral partners too. With an assortment of signature drinks, our mission is harmonization, crafting moments that etch indelible memories."
Delightfully, Abrasado unfurls two culinary narratives – a set menu and an à la carte opulence. When queried on his favorites, Matías graciously discloses: "Allow me to introduce you to Abrasado's classics. Start with our artisanal sausages, a cherished creation. Next, the Carpaccio in Tartar – another gem of our repertoire. Vegetarians have their own treasures too, like the provoleta and the burrata. Then, it's time for the masterpiece – my personal favorite – the T-bone infused with black garlic, an exquisite revelation best savored tender and succulent. On the dessert horizon, our pastry virtuosos orchestrate the Noche Estrellada, a stellar indulgence."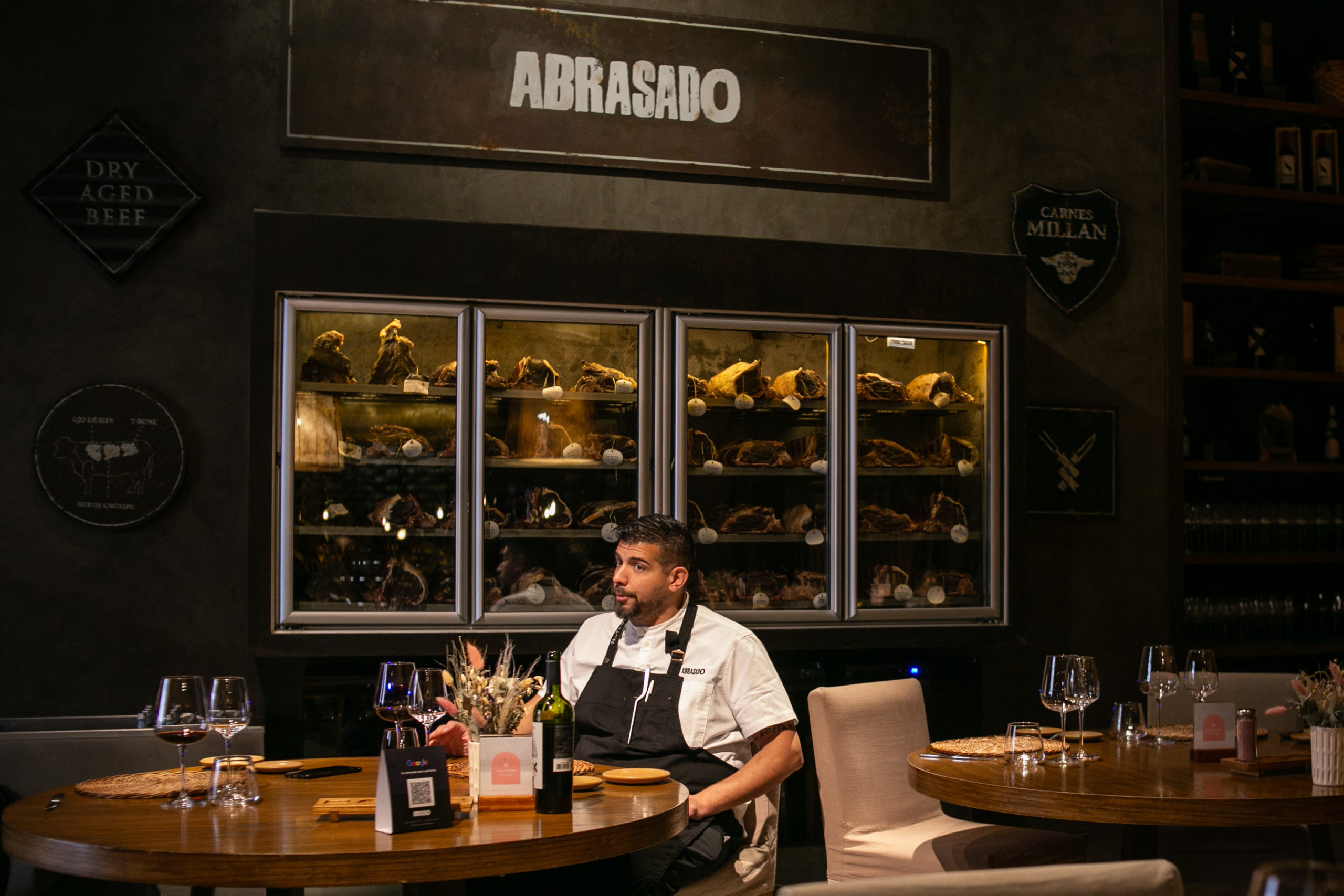 The heart of Abrasado's menu pulsates with authentic Mendoza flavors, especially seasonal treasures like quinoa, local potatoes, and organic carrots.
In a closing crescendo, Matías reflects on his journey within the halls of Abrasado. "Guiding this restaurant through its daily choreography – an average of 160 covers – is a perpetual marvel. I'm flanked by a culinary team that mirrors our vision – a vision embraced by bakers, pastry chefs, and cooks who dedicate their expertise and passion to this culinary symphony."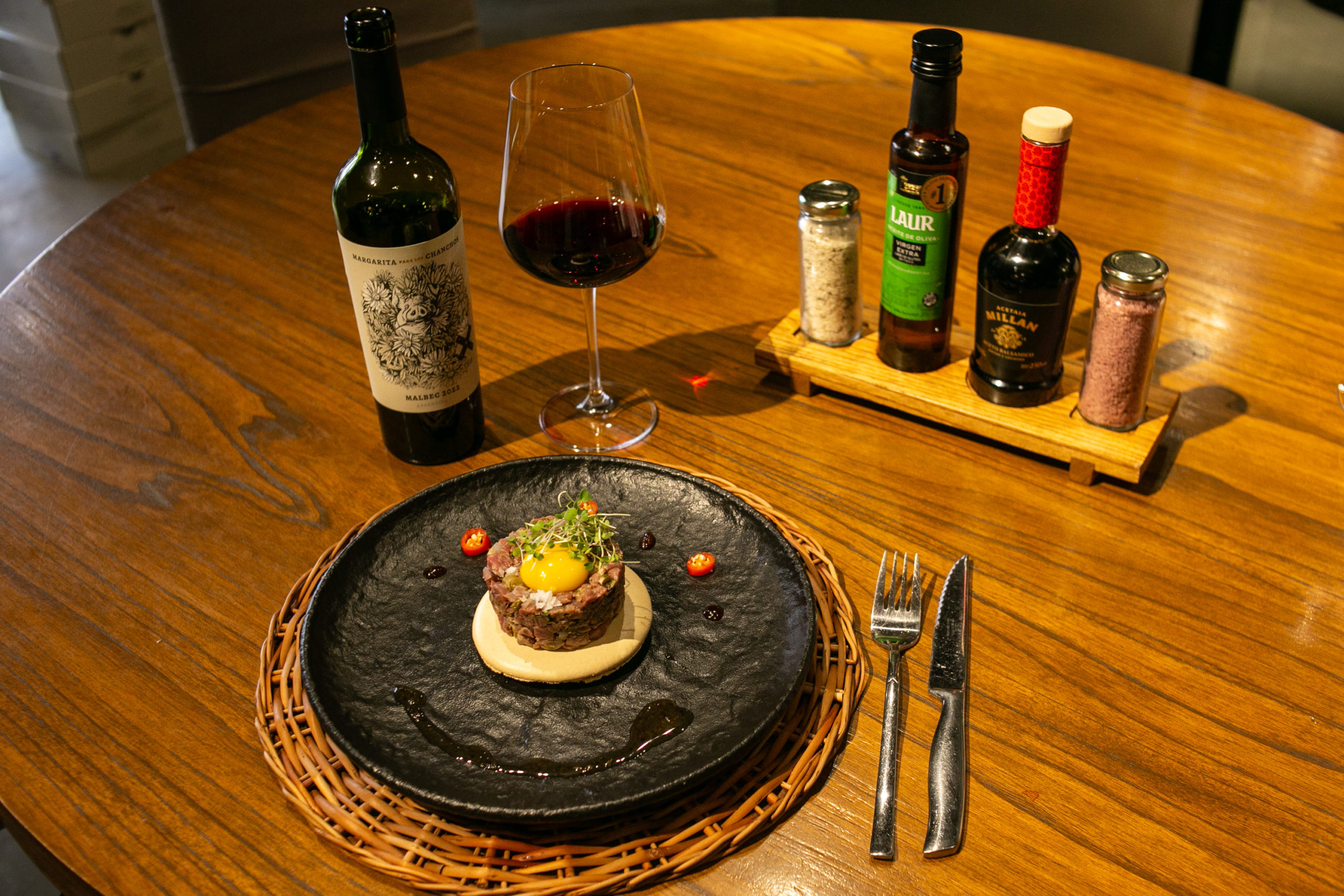 Discover Abrasado, where each plate is a note in the composition of a memorable enogastronomic opus, reverberating with the soul of Mendoza.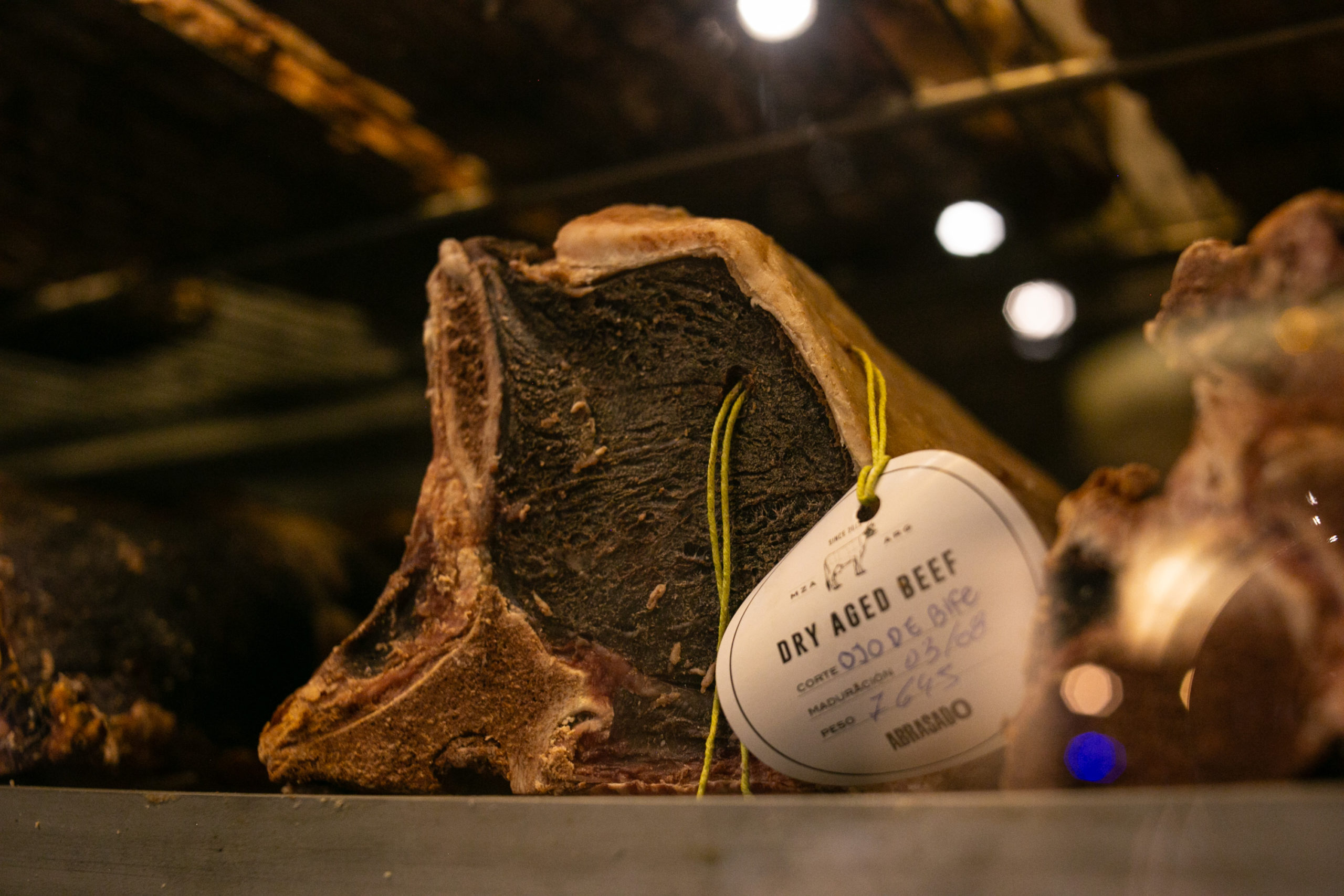 Protocolo Credits: Gobierno de Mendoza