At the heart of Bodega Los Toneles is Abrasado, an extraordinary culinary experience. Sophistication and delicacy in the details. The elegance of the space, the hospitality of the staff and the gastronomy paired with great wines make us an avant – garde proposal. The details in each step maes the difference. We combine the excellence of the products with a service. Each member of the team is specialized in the different instances step of the evening.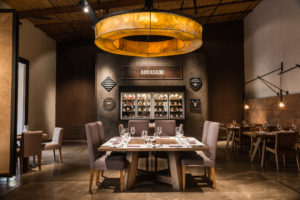 An unforgettable experience, we renew our menu expanding the horizon of dishes to taste the most sublime and varied flavours, always taking care of our standards, the products and the excellence of the raw material.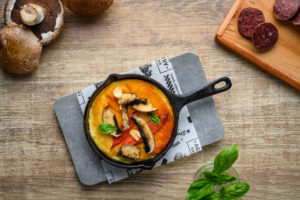 Visitors can enjoy our matured meats, Abrasado's hallmark. The dry aging and maturation system updates and finds non-conventional techniques in order to improve its taste.
We are the only restaurant in Mendoza that has complete traceability in wines, meats, olive oil (best in the world – EVOO Ranking) and homemade balsamic vinegar. (PGI of Modena)
Abrasado,a multisensory experience where the visitor is at the same time the protagonist.