There are many vineyards within the immediate vicinity of the mother city and you can travel to more than 20 wineries within 20 minutes from the city centre. The Wine and Spirit Board demarcated the Wine of Origin District of Cape Town in 2017 and that includes the wards of Durbanville, Constantia, Cape Point and Hout Bay, all within the boundaries of the Cape Town Metropole.
Through a joint venture between the Mayor of Cape Town, Mr Geordin Hill-Lewis, a wine lover himself, and the Cape Town wineries the Mayor will now serve the wines from these wineries at his formal functions to showcase the superb quality of the wines from Cape Town origin. All the wineries are situated close to the cool Atlantic Ocean which has a wonderful cooling effect during the growing season resulting in amazing fruit-driven award-winning white and red wines.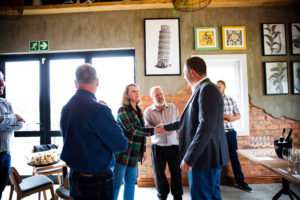 The Mayor was invited to taste the wines from the wineries on two occasions to select two wines from each winery, a white wine and a red wine. These wines will carry a special sticker that was printed with the words Mayor's Choice, Cape Town, 2023. The wineries will also label these wines with the same sticker and have it for sale at their tasting rooms, so that the people of Cape Town and visitors will be able to identify these wines and enjoy them.
The project was greeted with great enthusiasm by the Cape Town wineries who have donated their wines to the Mayor and in return boast the Mayor's Choice sticker on their wines.
Says Mayor Geordin Hill-Lewis: "I could not be prouder to serve these fine wines from the Cape Town Wine of Origin district at our official functions. We are blessed to live in a province renowned for its world-class wine producers across such a broad range of distinct districts, but to be able to serve wines of this quality from within our very own metro is truly special.
In tasting and selecting these wines, I have been steadily improving my own knowledge and appreciation with the expert assistance of some of our city's foremost winemakers, and I now look forward to sharing these Mayor's Choice wines with guests of the City.
Cape Town has so much to offer visitors – from its natural beauty and world-class facilities to its incredible range of cuisine and wine offerings. Being able to drive 20 minutes from the city centre in almost any direction and find yourself at one of 18 excellent wineries in our very own Wine of Origin district is just one more compelling reason to plan your next visit to the Mother City.
I urge wine lovers to look out for the Mayor's Choice label on the wines we have selected when visiting these wineries. I'm sure they will agree that we have chosen worthy ambassadors for our city."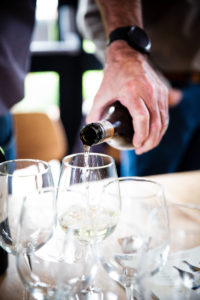 There are not many cities in the world that can serve wines from their immediate vicinity at official functions and Cape Town now can proudly serve its wines at mayoral functions.
Cape Town is one of 12 internationally renowned cities and wine regions that are considered wine capitals by the Great Wine Capitals Global Network, an alliance founded in 1999 with the aim to improve the visitor's wine experience, provide support and encourage their members to make the most of their extraordinary culture, heritage and geographical virtue.
Constantia Wineries:
Beau Constantia
Buitenverwachting
Constantia Glen
Constantia Royale
Eagles' Nest
Groot Constantia Estate
Klein Constantia Estate
Steenberg
Wade Bales
Durbanville Wineries:
Altydgedacht
Nitida
Durbanville Hills
Meerendal Estate
Klein Roosboom
De Grendel
Maastricht
And:
Cape Point Vineyards
Hout Bay Vineyards
Joint Press release issued by the Constantia Wine Route, Durbanville Wine Route, Cape Point Vineyards, Hout Bay Vineyards and the Mayor of Cape Town.
Learn more about Great Wine Capital Cape Town — Cape Wineland | South Africa
Images courtesy of Candice Rodrigues Photography