Why do we celebrate Malbec World Day on April 17th?
The Malbec World Day is celebrated on April 17 in homage to the fact that on that same day, but in 1853, the project that contemplated the creation of a Quinta Normal and a School of Agriculture was presented to the Provincial Legislature of Mendoza. That was the start of the history of Malbec in Mendoza.
Wines of Argentina established this celebration in 2011 and every year organizes different events around the world to pay tribute to Argentina's flagship variety. Explore more about this at Malbec World Day

#MalbecArgentino on the podium
This year Wines of Argentina celebrates the Malbec Argentino Champion.  "Few things position Argentina at the center of the international scene like football and wine. The Argentine football team –with its captain Lio Messi, awesome players and Scaloni at the helm– managed to put the country on everyone's lips after winning the Qatar 2023 World Cup final. Curiously, this worldwide recognition is not only experienced in the stadiums and through the World Cup. Argentina has been a champion for decades and remains on the podium thanks to Malbec, whose path is reminiscent of football…
#MalbecArgentino! In each edition we discover new reasons that reinforce its title of undisputed champion, a leadership that you can see every time you raise your glass".
The history of Malbec
Malbec is considered the flagship grape variety of Argentina and was brought to the country in 1853 by Michel A. Pouget, a French agronomist, who was the founder of the Quinta Agronómica de Mendoza, the place where early agronomists and winegrowers studied in Mendoza. Then, Malbec spread through almost all Argentine wine regions.
The French agronomist Michel Pouget was living in Chile and had brought several vines from France. Domingo Faustino Sarmiento, a politician from Argentina, was also living in Chile at the time and they got to know each other there. Sarmiento linked Pouget with the Governor of Mendoza, Pedro Pascual Segura, and they coordinated for Pouget to establish an Agriculture School in Mendoza. Pouget and his team crossed the Andes on mules in June 1853 with a very valuable cargo: 28 bales containing one hundred and twenty cuttings of French vines, one hundred oaks, two ash trees, two hundred elms, two Indian chestnuts, sixty tamarinds, five hundred white acacias, twelve hazelnuts, one elm, twenty fig trees, twelve French walnuts, one hundred black poplars, as well as flower bulbs and vegetable seeds.
In 1992, thanks to DNA testing, it was discovered that Malbec is a cross of Madeleine Noir des Charente and Prunelard, two French varieties. Malbec is originally from southwest France, actually from the region of Cahors where it was originally known as Côt. It is still an important variety there. With the recognition of the quality of Malbec from Argentina by the world, other regions decided to adopt the Malbec denomination, too.
Despite being of French origin, currently the oldest plants and the largest cultivated area of Malbec in the world are in Argentina. In the late 19th century the phylloxera epidemic destroyed most of the vineyards for wine grapes in Europe, most notably in France. So, Argentina has some of the few surviving pre-phylloxera Malbec vines in the world.
Mendoza, the home of Malbec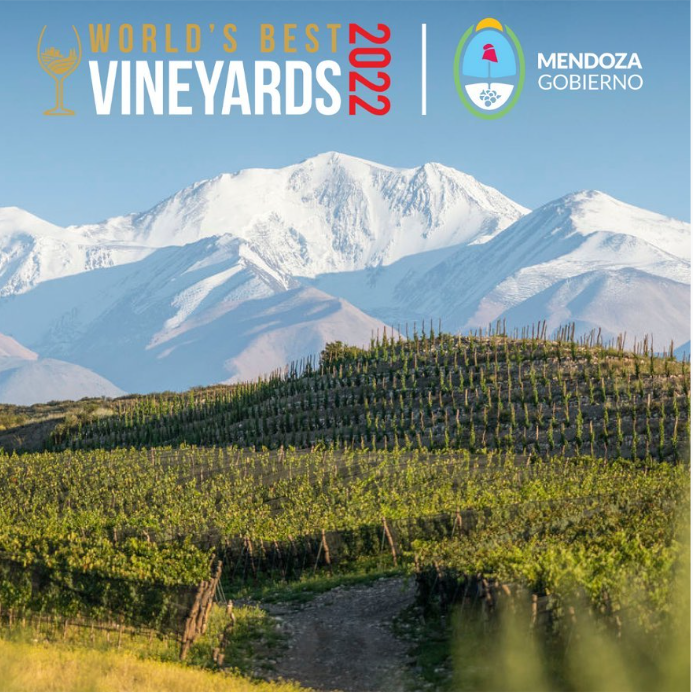 Nowadays, Malbec means Argentina with 46565 cultivated hectares. Almost 40.000 of them are in Mendoza. However, it is possible to find it in other countries like France where there are 6000 cultivated hectares, mainly in the area of Cahors. Malbec remains one of the official five red grapes of Bordeaux, but is, in fact, one of the least planted there. It is also produced in Chile, USA, South Africa, Australia, among others. The style is very different in each country since the terroir determines its characteristics.
Evan Goldstein MS in his Wines of South America – The Essential Guide, says that  "Malbec finds its place in the world in Argentina for two reasons. The first is that the region has very little rainfall (300 mm annually against 760 mm in Bordeaux, the cradle of Malbec in the Old World) and it occurs mainly in Summer. This difference produces better maturity and less diseases.
There are 320 days of sun a year in Mendoza! The second is the great thermal amplitude observed in the region, facilitating aromatic development (including violets, the signature aroma of Malbec) and soft tannins (polymerised). High altitude provides low humidity and increases sun exposure compared to France. The skins of the grapes are thicker at higher elevation; how the plant protects itself from damage caused by increased solar radiation. Thicker skins that contain higher amounts of pigments, tannins and flavor components and, in wetter climates, help protect the plant from rot. "
The best place to cultivate Malbec is on the foothills of the Andes Mountain Range from Jujuy to Rio Negro in the West of Argentina. This great natural geographical feature separates Argentina's wine country from the Pacific Ocean on the western side. On the eastern side, the Atlantic Ocean is about 700 miles away. The result is a perfect climate for its cultivation: Continental Climate with poor soils and low annual average rainfall. Malbec can be grown along more than 1200 miles in Argentina with altitudes ranging from 280 to 3,100 masl. The results are very different!

Organoleptic characteristics
Deep ruby / purple with blue hues, moderate to high concentration, electric rose reflections
Medium intensity
Powerful brightness.
Expressive nose, with floral notes like violets, fresh roses or potpourri (floral aromas are especially expressive in higher altitude wines). Besides, fruity scents like a black plum in its different stages of maturity, figs, cherries and blackberries. Also some fresh herbs such as Thyme or Oregano.
In the mouth is dry, with medium body, and medium acidity which provides freshness to the mouth and silky tannins that provide its characteristic balance.
Structure: dry (with a hit of ripeness), full body, high tannins, low to moderateacidity, alcohol, elevated to high.

Practical tips!
Service: If it is a young Malbec it should be served between 14 and 16°C, and if it is a Reserve or Grand Reserve the temperature should be 16-18°C. Remember that is easier for the wine to get warmer in the glass than to get colder. So if you lack a wine cooler, it would be better to put it on the fridge and to take it out an hour before drinking it (depending on the climate where you live in). At the correct temperature, alcohol remains integrated and provide nice aromas.
Paring: Malbec is so versatile that can be wonderfully paired with roasted or grilled beef or vegetables, pasta with tomato sauce, grilled lamb or goat, lentils or peas stew and more. It is also great to drink it on its own. So it is recommended to uncork a bottle while cooking, drink and enjoy it during the process and take what remains to the table with your dish.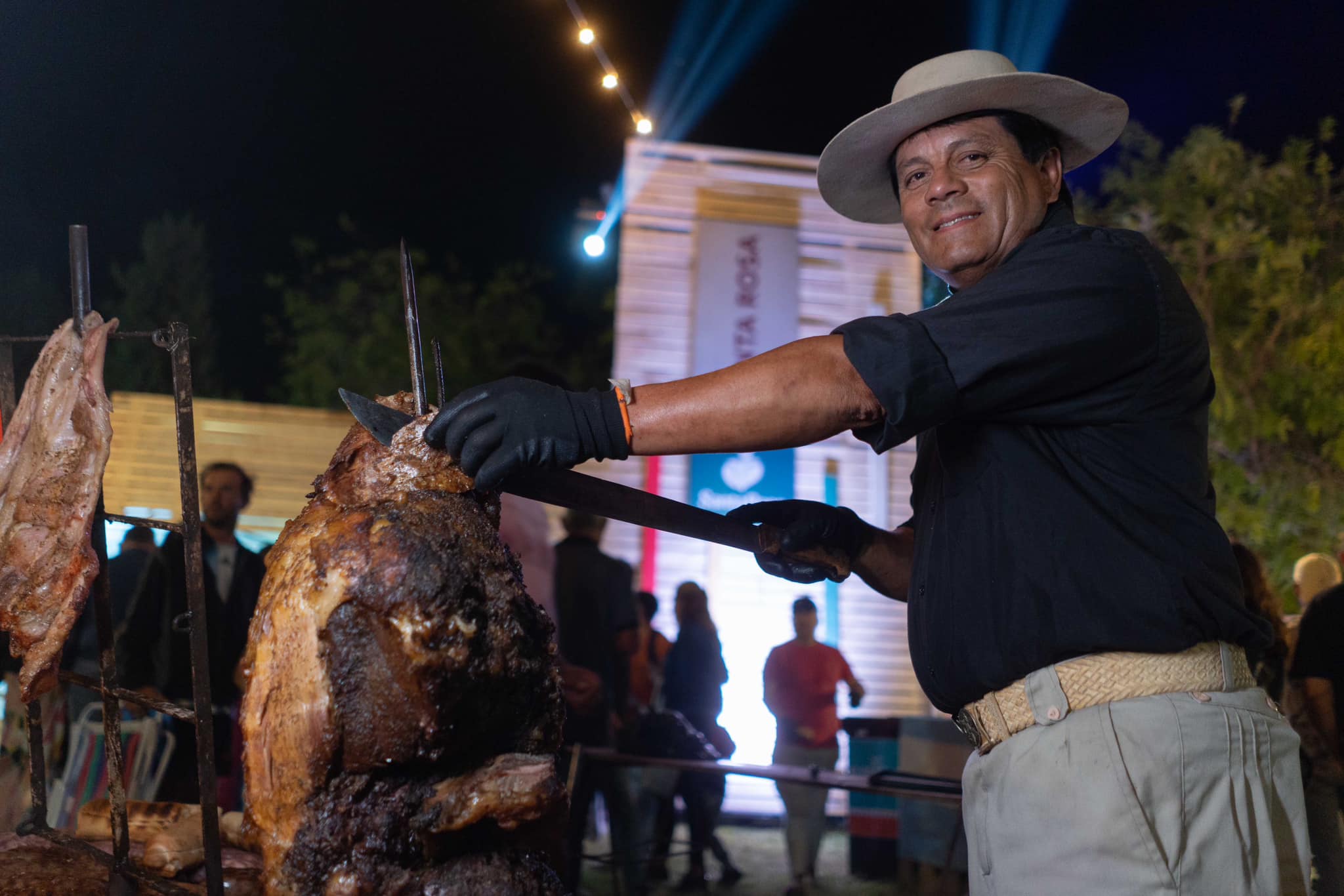 Interesting facts
Wine is considered the National Beverage of Argentina and it is also included in the Argentine Food Code.
Photo Credits: Ministry of Culture and Tourism of Mendoza, Fondo Vitivinícola de Mendoza (La Enoteca), Wines of Argentina
Text credit by Carolina Suárez Garcés
Thanks to the valuable contributions from María Laura Ortiz,  Fondo Vitivinícola de Mendoza and Wines of Argentina as sources for this text.
You could access to a very interesting complimentary guide about Argentine Wines written by María Laura Ortiz by requesting it throught this form:
This is Argentina (google.com)