In a magnificent landscape, with the mountains covered in white, Mendoza offers a combination of incomparable sensations. Food is a big part of this adventure and we would like to share with you some recipes to discover our gastronomy.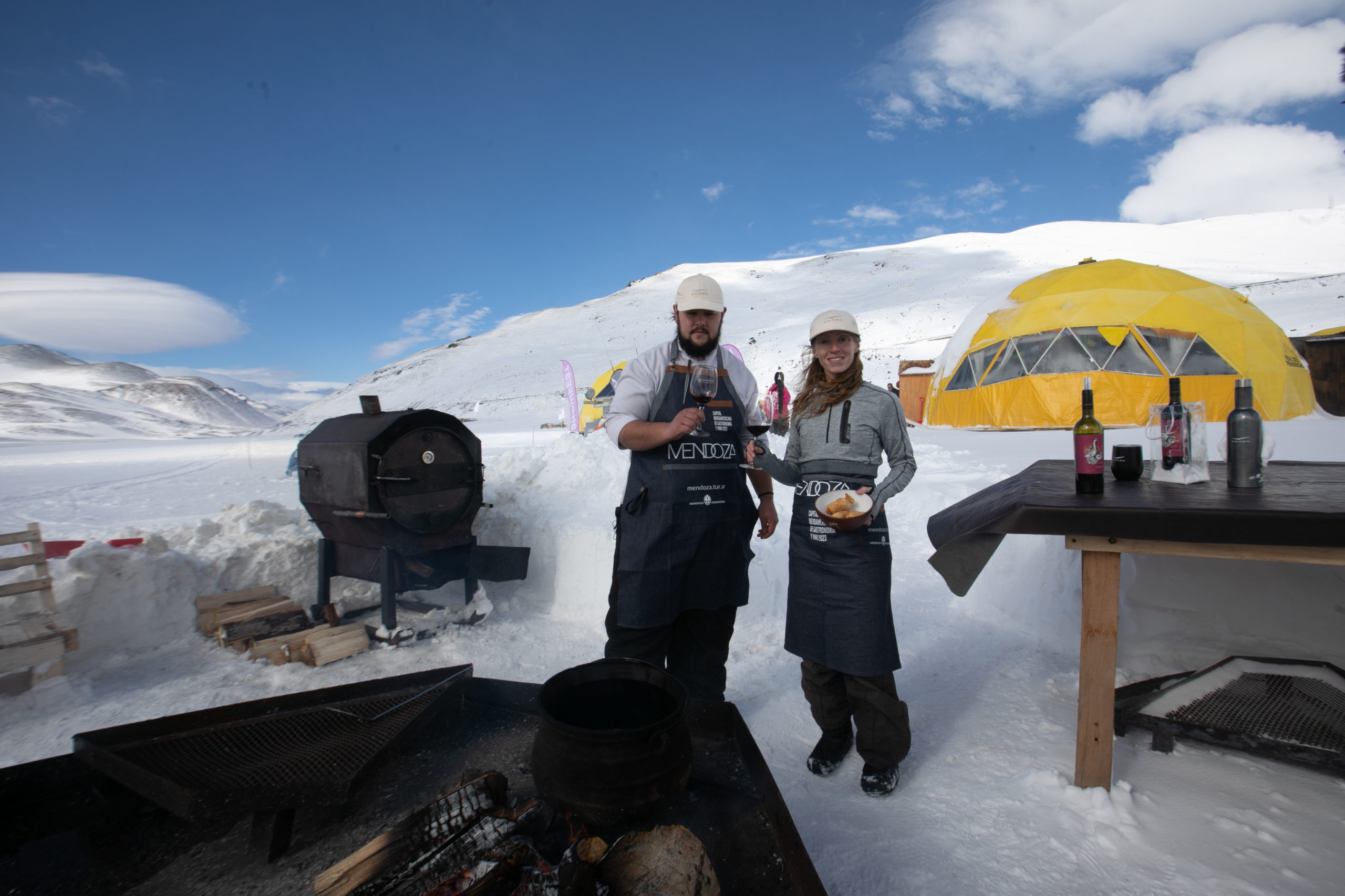 Ignacio Leveque is the chef in charge of entertaining the guests of that magnificent place with his culinary skills. He was raised among the characteristic flavors and aromas of Mendoza's gastronomy and offers them to his visitors. He tells the story of the people living in the area and how gastronomic harmony and wine come together in his kitchen to blend his art with the landscape, the mountainous terrain and the snow, at 2,550 masl.
The specialist expresses his impressions about cooking in the middle of the mountains, surrounded by snow and using the most characteristic ingredients of the area in his kitchen. "It is an incredible feeling, you connect with nature and those around you in a unique way. I always try to include native ingredients that represent the place in the most appropriate way, such as goat, goat cheese and jarilla (A typical plant in the region: Larrea cuneifolia). In the winter dishes, you can never miss the different cuts of meat, legumes and, obviously, the vegetables that our land gives us', he points out.
That is when wine comes into play. Wine is the protagonist of each meal in Mendoza and the great companion of flavors. In this regard, the chef details: "We use it in all meals to give that characteristic special touch, that peculiar explosion of flavors"
Traditional recipes of Mendoza
Through a three-course menu with starter, main course and dessert, Ignacio fuses traditional and homemade dishes with a gourmet style.
The starter: 'Pasteles Fritos' (fried meat pies).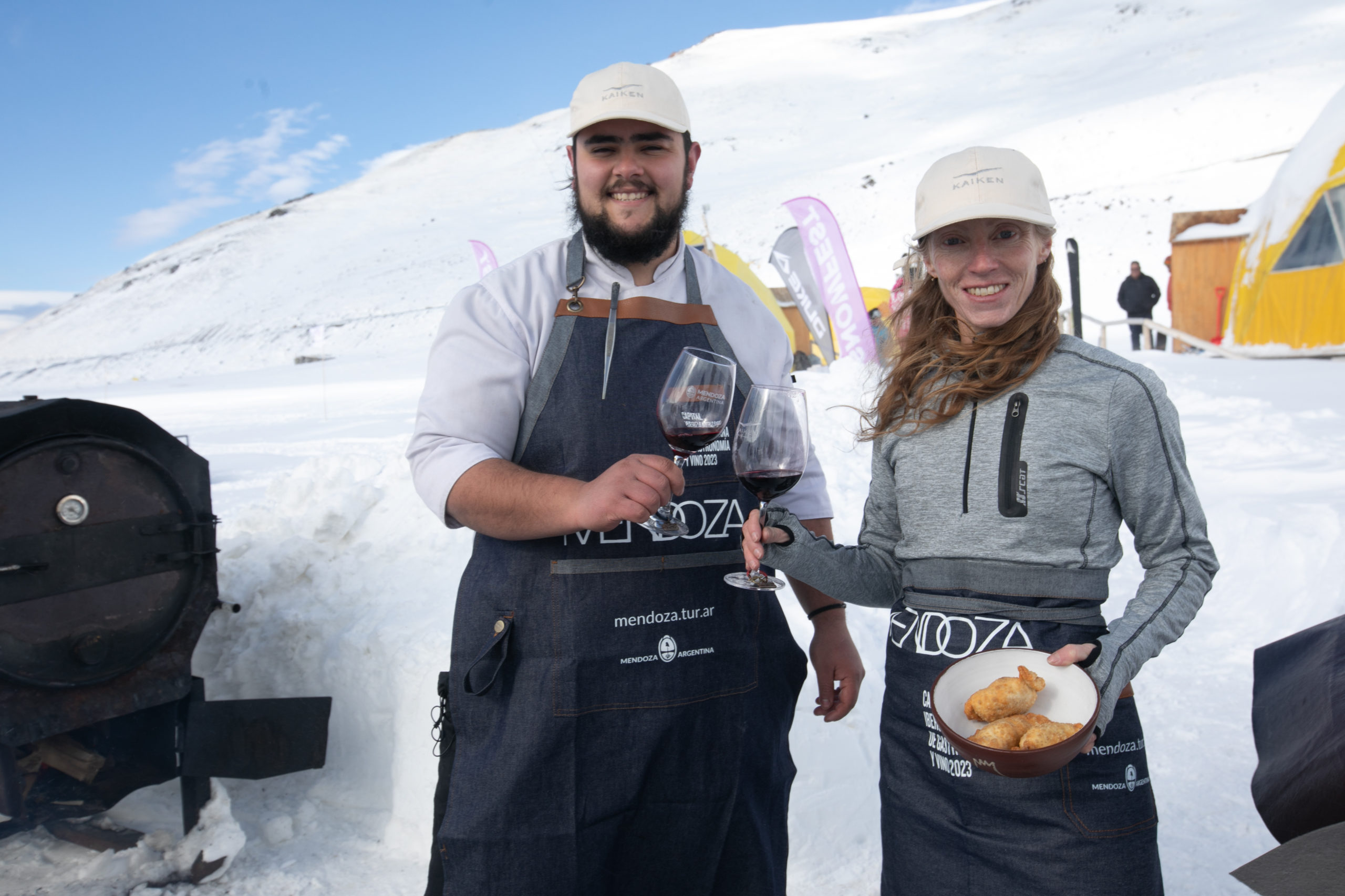 Ingredients: ground meat, onion, salt, pepper, oregano, paprika and garlic powder.
Chop the onions finely. Cook them in a pot with a little oil for approximately 15′, with the lid on. Add the ground or knife-cut meat and stir it until everything is well integrated. Lastly, add the spices and season. Let it rest until it cools down. Form the pies and fry them over high heat for 1′ on each side. Finally, serve them with a good glass of red wine.
Main course: Roasted Goat and Vegetables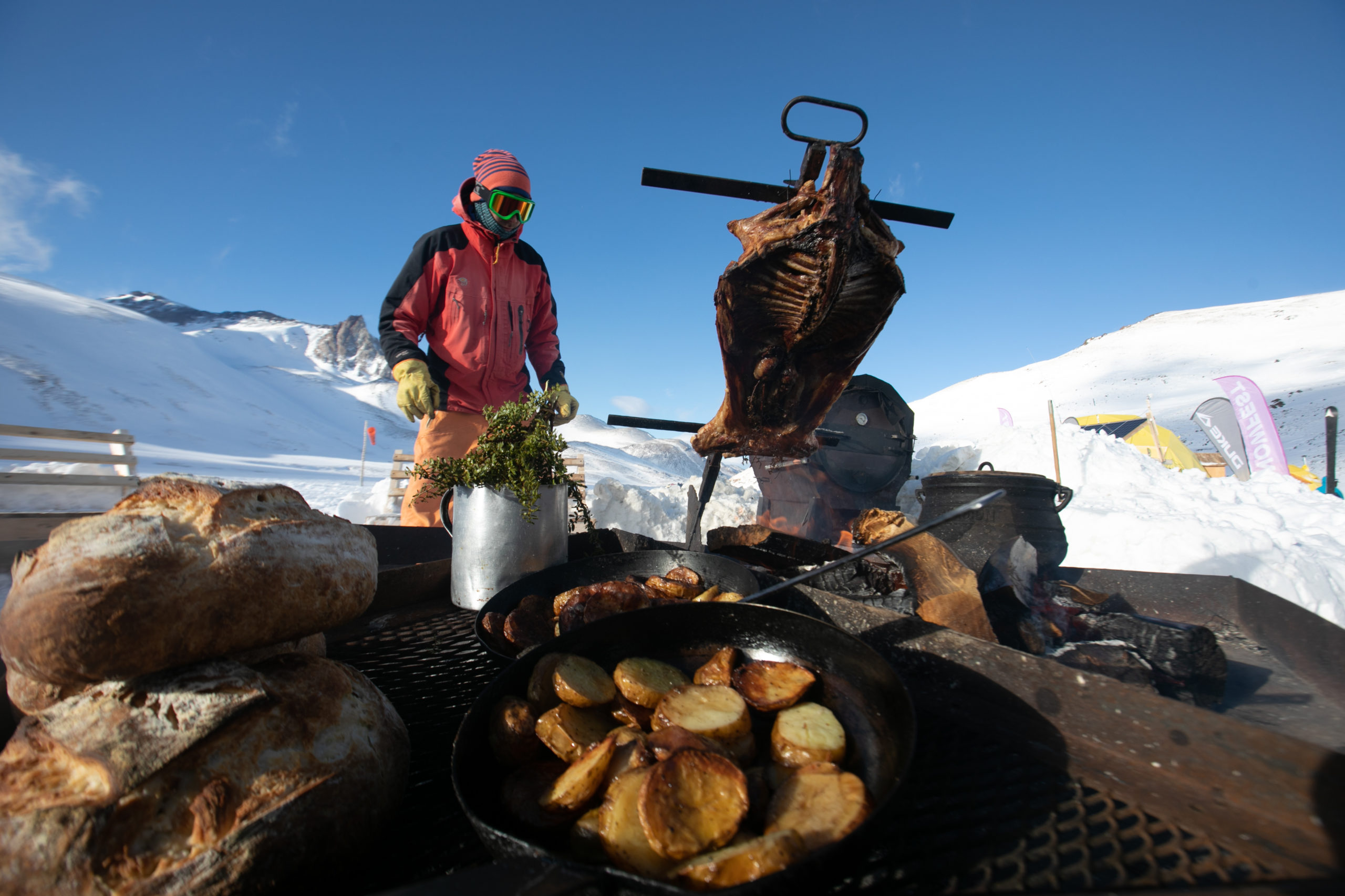 For the main course, Ignacio proposes goat roasted in a wood-fired oven accompanied by roasted vegetables. Ingredients: a goat, 4 onions, 1 cabutia squash, 4 large potatoes, salt, pepper and the necessary amount of olive oil.
For this delicacy, the goat is seasoned with salt and pepper on both sides and placed in the oven over medium heat for 2 hours. Then wash and cut each vegetable in half and season them with salt, pepper and olive oil. Cook them in the oven for 1 hour and a half over low heat. Pair this dish with Malbec wine.
Dessert: White Chocolate and Jarilla Domes filled with Dulce de Leche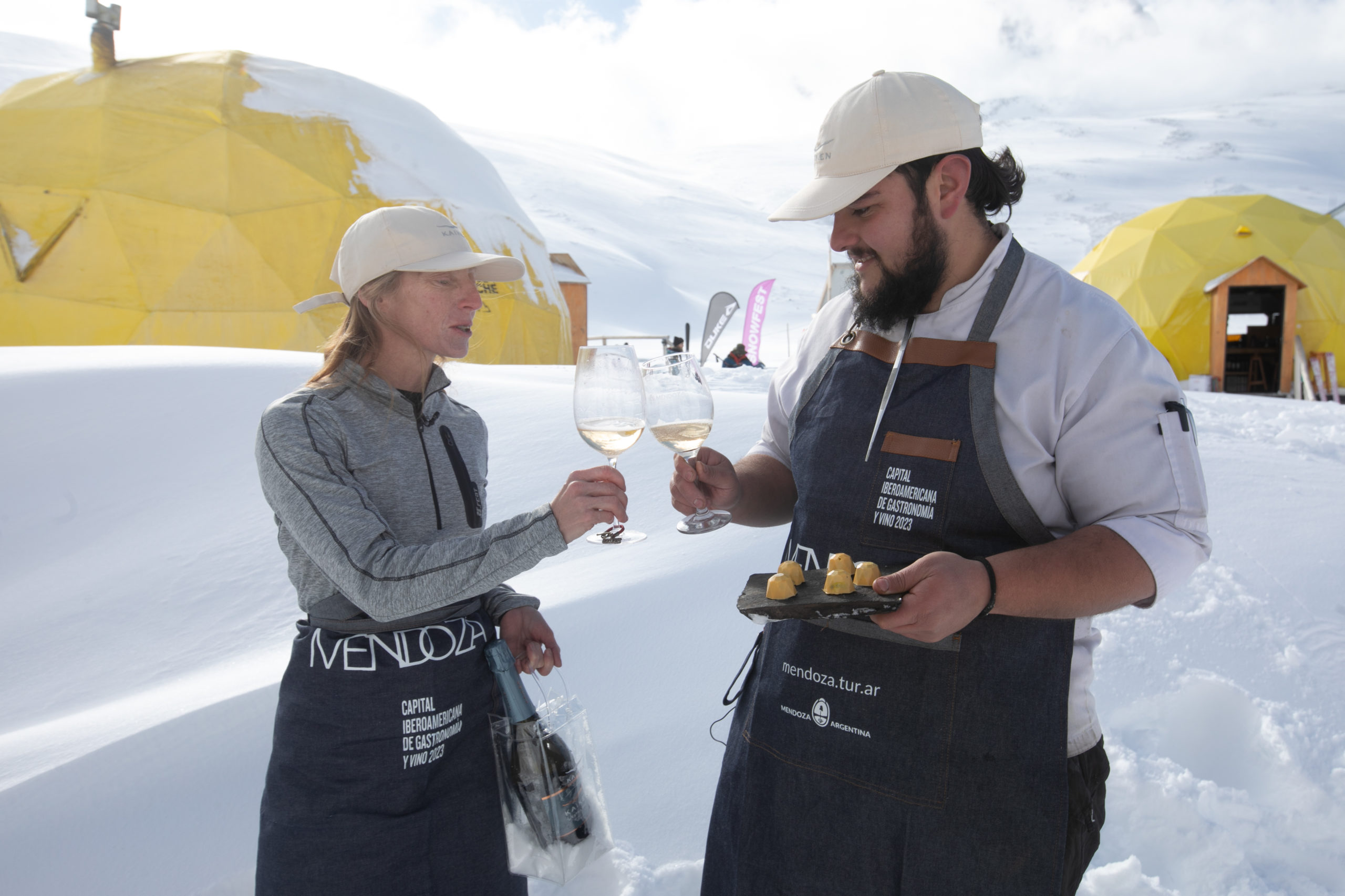 Finally, to close an exquisite menu, the dessert: delicious white chocolate and jarilla domes filled with dulce de leche. For this, you need 500 grams of white chocolate, the necessary amount of jarilla, the necessary amount of dulce de leche and yellow coloring.
Finely chop jarilla leaves, add them to the white chocolate. Place this mix in a bain-marie over a very low heat and add the coloring until it becomes a uniform mixture.  Paint a first layer in the dome form. Allow it to rest until it solidifies.  Filled the forms with dulce de leche. Make a second layer of chocolate. Finally, unmold and serve the domes with a glass of sparkling wine or white wine.
For more information: Real del Pehuenche – Malargüe – Mendoza – Argentina
Learn more about Mendoza Great Wine Capital
Article and Photos: EMETUR, Ministry of Culture and Tourism of Mendoza.