To understand what is important in a wine tourism destination, and what are the main attractive points in Portugal, we talked to one of the biggest names of national wine scene, Quinta do Soalheiro.
We interviewed João Almeida in representation of Quinta do Soalheiro, a unique and distinctive winery that comes "from a territory that is also unique and distinctive, such as Monção and Melgaço", he explained.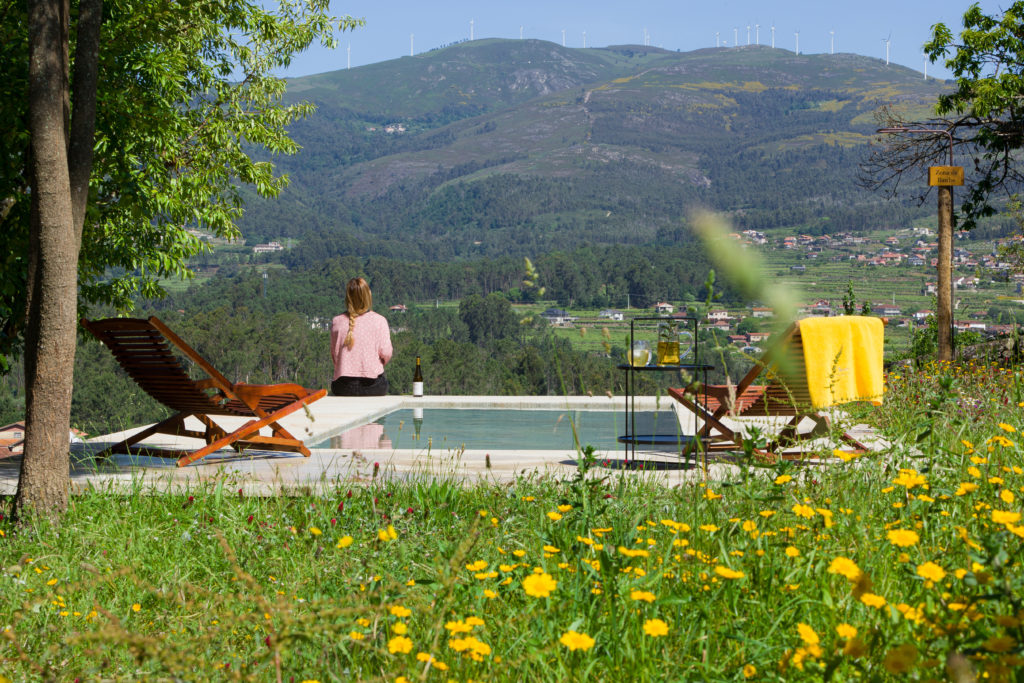 "It is very important that there are several wine producers with a diversified wine tourism offer, which has to be linked to a network of quality offers in terms of gastronomy, hotels, and cultural and nature tourism routes. This is a huge task, involving many players and always unfinished because circumstances are always changing and the tourism offer has to keep up with them," he said.
Portugal is proud to be a country with a strong wine tradition: Porto, Douro, and Vinho Verde are the regions where the largest number of wine tourism sites are concentrated. However, and increasingly, there has been an expansion, and now wine tourism covers all regions of the country. "I would like to highlight here the enormous diversity of wine tourism destinations that exist in Portugal, all of which are attractive for particular reasons: for example, Porto has an umbilical connection to the Douro, a historic region, and the Vinho Verde wine region where Monção and Melgaço fit in, the northernmost territory of Portugal where Soalheiro is located and which is only an hour and a half away by car," he explained.
The Vinho Verde region is one of impressive beauty, with a unique landscape. Geographically well located, with mild temperatures and abundant rainfall that created homogeneous and mostly granitic soils, fertile and with high acidity, excellent to produce white wines. "First of all, it is necessary to highlight the natural and unique conditions that gave birth to Alvarinho variety. A valley surrounded by mountains, the Minho River, the only national park in the country – the Peneda-Gerês, and a landscape where the forest and the houses so typical of Alto Minho blend in with the Alvarinho vineyards," he added.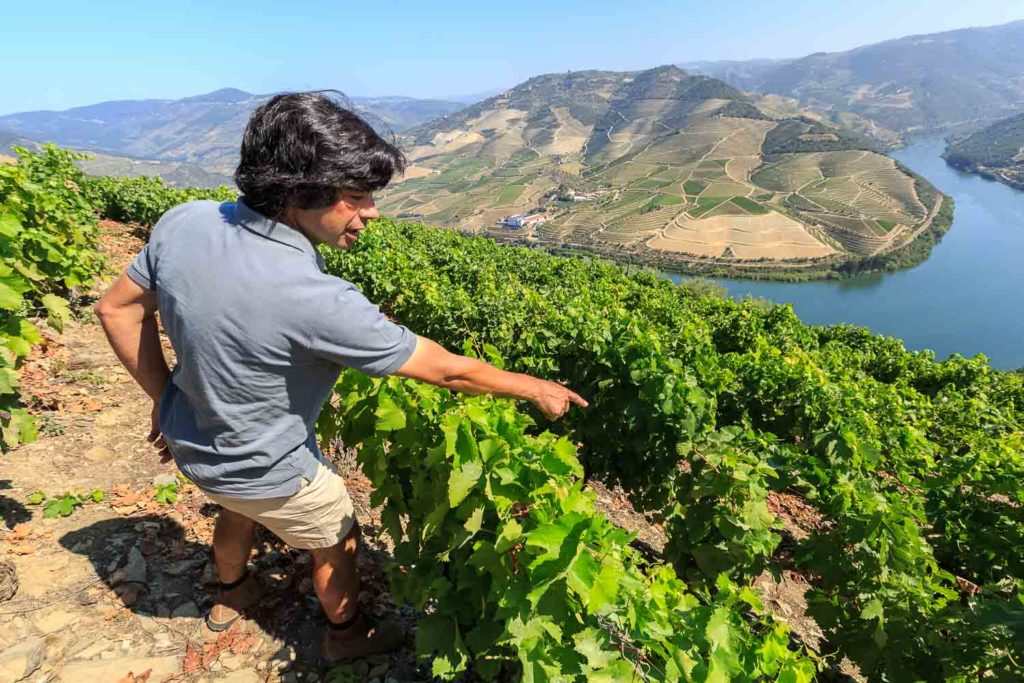 On the other hand, Douro region is unique for its authenticity, the smells are remarkable, the views are stunning, and the people are welcoming. Always an inspiring place for writers and poets, this territory always surprises us when we contemplate it, always receiving us with a new affectionate and hospitable look, here it is easy to feel at home. Among memorable viewpoints, vineyards with invigorating views, this region has a lot to offer, however, we recommend an exceptional, compelling, and authentic experience at Quinta das Carvalhas with Eng. Álvaro Martinho. More than learning about the Douro terroir, the vineyards, and olive trees, visitors understand the importance of the biodiversity and the history of the generations that helped make the Douro a world reference.
Region of endless knowledge, the Douro also surprises us with its flavors. The Douro people have developed over time various ways to transform what the region offers into true gastronomic wonders. And there are currently several gastronomic offerings ranging from fine restaurants to taverns, emphasizing the importance of typical delicacies of the region and local wines where authenticity is the main course.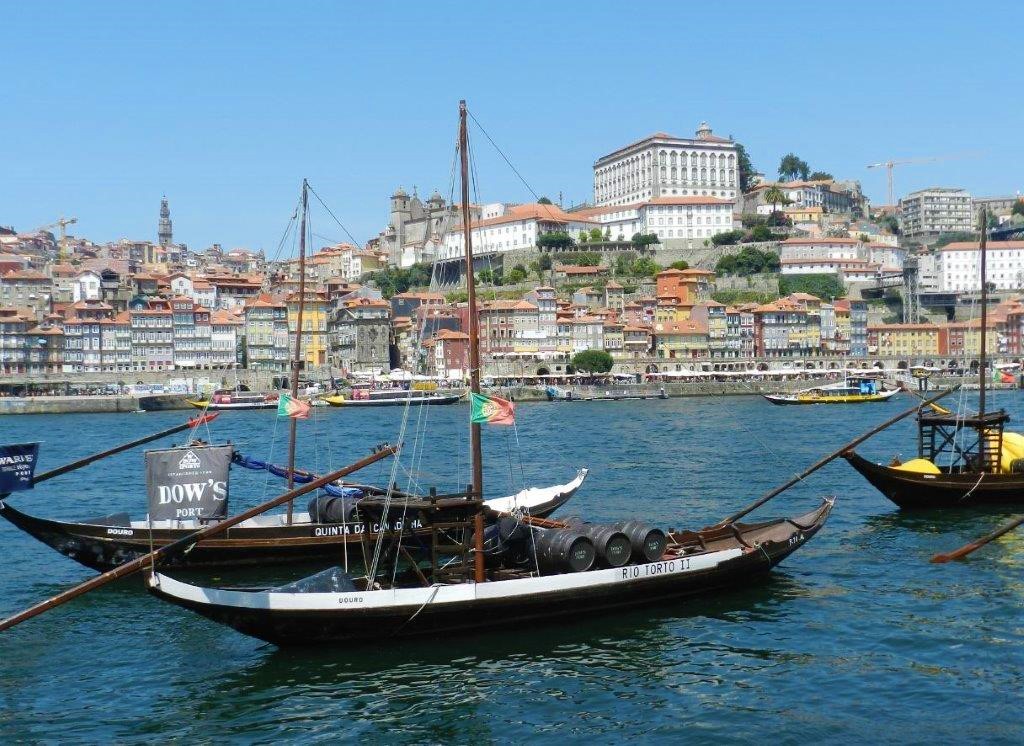 The rabelo boats, which once transported the wine from the wineries in the Douro to Porto, are a picture-worthy sight. Here, in the city, is where the Port wine is aged and where it is exported all over the world. But it is not only from this nectar that the city lives, and is also extremely rich in gastronomy, history, and architecture.
From Ribeira to Foz, in a conservative city, Porto knows how to tell its history to all its visitors and is capable of enchanting anyone, even on cloudy days. Wander the streets of the city and taste the "tripas à moda do Porto", the "francesinha" or the "rojões" and accompany your meal with the house wine or a Port wine.
The city that gave Portugal its name, Porto, is one of the most complete cities in Europe, with a wide range of gastronomy, wines, culture, history, urban art, tradition, and is synonymous with quality tourism.
The north of Portugal is slowly returning to receive tourists, who seek it for its vast wine tourism offer. Come toast with us and discover firsthand what makes our region one of the greatest wine tourism destinations.
Text by Wine Tourism in Portugal
Photos by order: Filipe Morato Gomes; Quinta do Soalheiro; Quinta das Carvalhas; António Barros