Tasting the wines of Verona is like taking a long and detailed journey through the hilly territory of the Verona area that stretches from the shores of Lake Garda, touching Mount Baldo and the Lessini Mountains.
We start from the gentle morainic hills of Custoza with its almost aromatic wines and, northwards, arrive in the Lugana area where the vineyards overlook Lake Garda and produce wines of great elegance. One then climbs north-east along the lake, where the hills become steeper and host vineyards overlooking the west and enjoying the sun until it sets for the grapes to ripen well. From there we can climb further up towards the Valdadige (the valley where the river that runs through beautiful Verona, the Adige, flows) with two specific grape varieties, enantio and casetta, reserved for its Terra dei Forti sub-zone that creeps between the mountains leading into Trentino.
From here we can reach the Lessini Mountains, home of the Durello vine, which, if well re-fermented in the bottle, can give sparkling wines of beautiful elegance and finesse. Descending to the east of Lake Garda we plunge into a series of reliefs and depressions that exploit the lake currents to give life to Bardolino wines in the versions Chiaretto, Rosso and Superiore, all produced from the corvina, rondinella and molinara grape varieties.
Further east and practically north of the city of Verona lies Valpolicella with its various valleys where Valpolicella wines are also produced in the Classico, Superiore, Valpantena and Ripasso versions.
The corvina and rondinella grapes that are dried for a long time in the fruit orchards produce the exquisite Amarone della Valpolicella and Recioto della Valpolicella.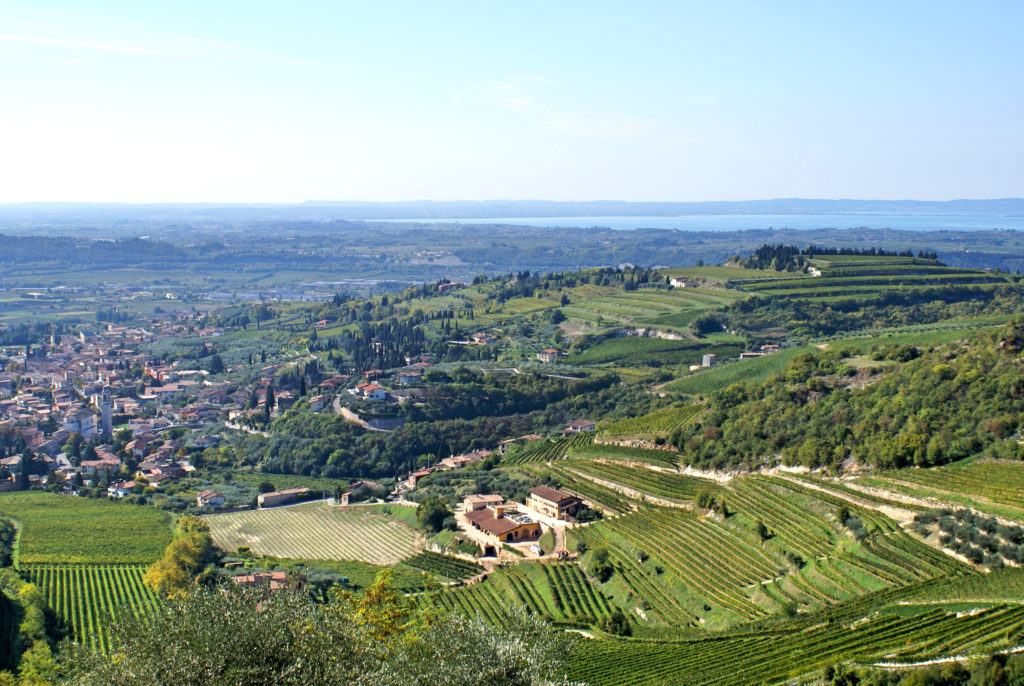 Once past Verona, one finds oneself in another, slightly gentler and more rounded hill system, which starts from Soave and spreads out over hills of volcanic origin, which give a strong savory character to the Garganega and Trebbiano di Soave grapes cultivated here to produce Soave also in the Classico and Superiore versions, as well as the famous Recioto di Soave with its noble sweetness and finesse.
Continuing eastwards and in almost flat areas, we can find some beautiful vineyards planted with international vines that take the names of Arcole and Merlara to complete our journey that has led us to discover a varied territory, rich in nature and history and in small and large wine cellars all waiting to be discovered.